However, it isn't being shown as a Vauxhall at Munich because the UK is the only market to receive Vauxhall-branded cars. Instead, it wears the lightning-bolt logo and the wordmark of sibling Opel.
Read the full story: Radical EV sports coupé shows future of Vauxhall
Volkswagen ID GTI
We'd like to give you a warm welcome to the future of Volkswagen GTI, and it starts right here, right now. 
The ID GTI will be the electric successor to the Volkswagen Golf GTI, both in spirit and styling. A headliner at this year's show, the compact front-wheel-drive hot hatch is earmarked to head Volkswagen's new entry-level electric car line-up with a front-mounted electric motor, specially tuned sport suspension, traditional GTI design elements and a price tag expected to start at around €30,000 (£26,000).
VW CEO Thomas Schäfer said the production version of the ID GTI would be revealed in 2026 and be on sale in early 2027. 
Read the full story: Volkswagen ID GTI is affordable EV hot hatch for 2026
Volkswagen ID 7 GTX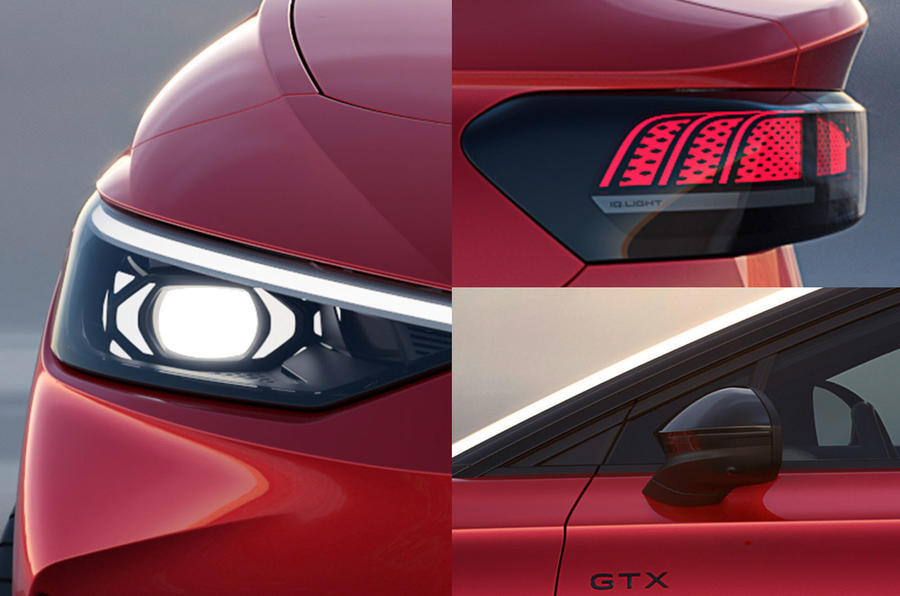 Volkswagen's answer to the Tesla Model 3 Performance will be unveiled at Munich, introducing a new dual-motor, four-wheel-drive powertrain.
Autocar understands this will pair the base model's 282bhp and 402lb ft rear motor with the front-mounted unit from the ID 4 GTX, giving a combined output of around 390bhp.
This should substantially reduce the ID 7's 0-62mph time of around 6.0sec in Pro S guise, although it's unlikely to match the Model 3 Performance's 3.3sec.
The upgrade is, however, expected to bring a slight reduction to the ID 7's 435-mile range (in 86kWh specification), to around 400 miles.
Visually, the GTX will be distinguished by gloss black accents (including the roof), tinted windows and red-contrasting trim elements – in similar fashion to the GTI line of combustion-engined VWs.