Many thousands of Brits perused cars from all over Europe and America
157 specialist brands gather at the London motor show, with new-age tech and leaps in refinement
In the 1920s, the Western world became a chaotic confluence of economic strife, poverty, political upheaval and bitterness on one side; and economic prosperity, liberation from social traditions, artistic innovation and scientific discovery on the other. 
If not a fantastic time to be alive, it was certainly a fascinating one. And to many – including Autocar – the light at the end of the dark tunnel that was the Great War looked like an entrance into a vibrant future.
Cars were part of a massive advance in all matters mechanical, becoming democratised and ever better. "How rapidly and regularly the breed improves!" we marvelled at the opening of the 1928 British motor show at London's Olympia. 
"Stagnation point, when people will buy their cars with the same soulless lack of consideration as they give to a pair of boots, is still a long way off." (When did it come, we now wonder?)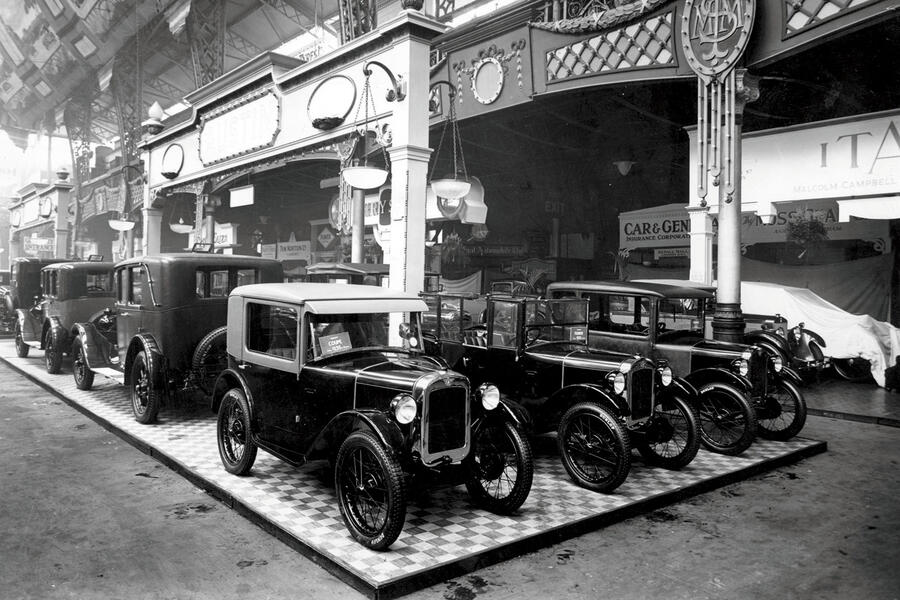 "Safe-feeling stability, road-careless springing, quicker work from town to town, speed stolen in silence, brakes that breed unwavering confidence, automatic lubrication and easy gear changing: all these things are coming slowly but with certainty.
"It used to be necessary to be an engineer before one could be a successful owner-driver. Now the veriest slip of a girl can cover 200 miles a day on a large and fast car with ease.
"When all these things are taken into account, then surely the speed of progress in automobile design may well be deemed marvellous."
To be specific, one fascinating graph showed that in 1926, 55% of all cars on sale had a four-cylinder engine but in 1928 just 35% did, as makers mastered sixes and eights; the coil had overtaken the magneto as the ignition source of choice; the gearbox was moving from the side to the centre of the car; the disc had outsmarted the plate and the cone in the clutch; half-elliptic suspension was taking over from the cantilever; and wire wheels were superseding heavier steelies.
Relative to today, designing cars was very simple and inexpensive, and consequently the variety of car makers and coachbuilders and car types and prices seen at Olympia proved "almost embarrassing".
We ran a stand-by-stand guide for readers heading to the venue, detailing all 157 brands. Yes, 157! Today, excluding specialists, there are only around 60 on our market.
(It's interesting that only about 20 of those 157 still exist; and fun to consider how we could have ended up bemused by Bugatti, Chevrolet, Fiat and Renault, having grown up with Delaunay-Belleville, Moon, Schneider and Whippet.)
Many companies still sold cars as bare chassis, of course, and so there were another 149 firms at Olympia offering coachbuilding.
As well as metal, increasingly they were using the Weymann method of fabric on a wooden frame – cheaper, lighter and quieter yet almost as good-looking.
As well as the growing variety of body types ("how many are too many?"), a hot topic was the use of cellulose to improve paint and chromium to adorn metal – the future popularity of which we couldn't be certain about.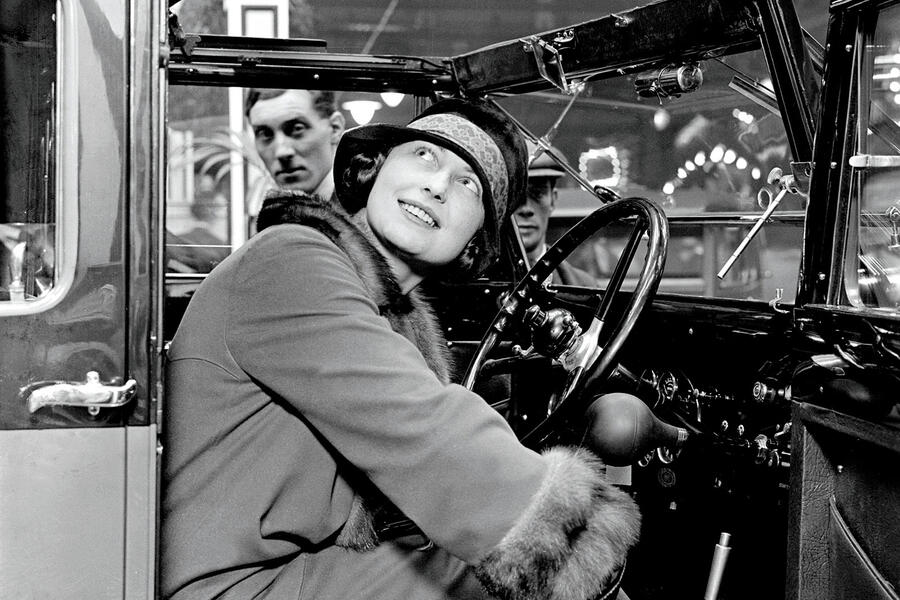 Any last advice? "Buying the first nice car you see at Olympia is as silly as a man proposing to his first partner at his first dance." Well, quite – and a few wise words about those "young apes", some "dangerous", who called themselves salesmen!
Beside our commentary was a letter from Sir George Beharrell, director of Dunlop Rubber and Imperial Airways and re-elected president of the Society of Motor Manufacturers and Traders.
"It is gratifying to know that the motor industry is never satisfied," he wrote. "Each of its individual members is always striving to offer to the public a car which will not only give high performance but [also] be absolutely reliable in the hands of even those with little mechanical inclination."
He praised the transition to pneumatic tyres for public service vehicles; how much had been done to improve our roads; the falling number of roadside breakdowns, due to makers upping reliability; and the extension of local and long-distance goods carrying services. He wasn't keen on the upholding of a blanket 20mph limit, though – not that most obeyed it anyway!