Claimed efficiency 3.7mpkWh
Autocar's test efficiency 3.6mpkWh
The MG4 EV has taken the electric car world by storm, so much so that we named it the Best Electric Car of 2023 at the Autocar Awards.
Available in standard-, long- and extended range specifications, the MG4 EV is claimed to offer 323 miles of range with its largest 64kWh battery. That equates to around 3.7mpkWh. 
According to our tests, the MG 4 EV was one of two cars on this list to almost match its officially advertised efficiency. Our extended test presented a figure of 3.6mpkWh, compared to MG's claimed 3.7mpkWh, which works out to 262 miles of range. 
Claimed efficiency 3.9mpkWh
Autocar's test efficiency 3.4mpkWh
On the surface, the Hyundai Ioniq 6 appears to be one of the more 'slippery' and aerodynamic electric car options on sale. That should, in theory, make it one of the most efficient electric cars. 
The Ioniq 6 packs a punch, too – single-motor, front-wheel drive models produce 225bhp, while dual-motor, all-wheel drive variants pump out a punchy 321bhp. Hyundai claims an efficiency rating of 3.9mpkWh from the Ioniq 6's 77kWh battery, and advertises a range of 338 miles on a single charge. 
Our test recorded slightly below that, at 3.4mpkWh, which calculates to around 261 miles of range. Luckily, the Ioniq 6 has that impressive maximum charging speed of 233kW at its disposal.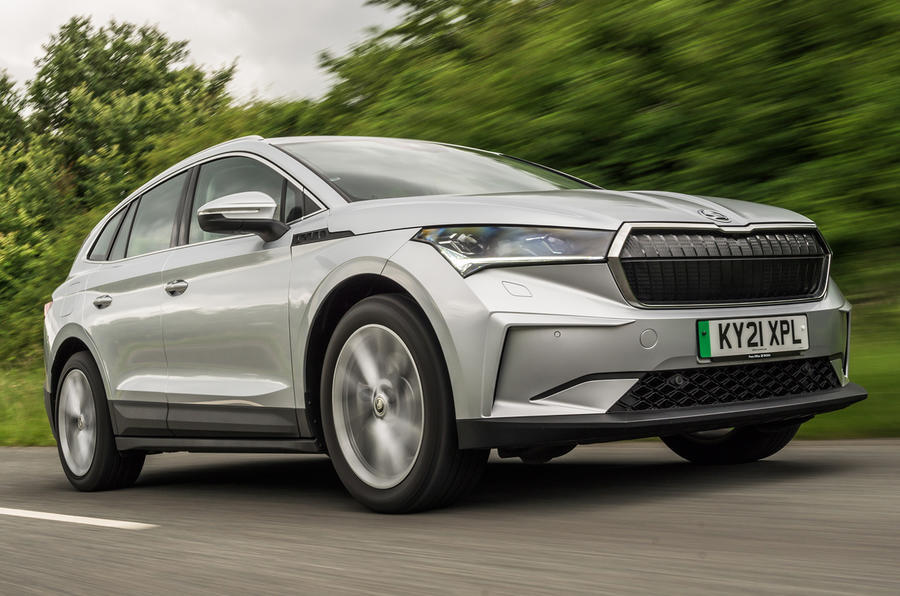 Claimed efficiency 3.7 – 4.0mpkWh
Autocar's test efficiency 3.4mpkWh
Skoda offers the Enyaq iV with a choice of two battery sizes in the UK: the 58kWh 60 model and the 77kWh 80, which offers 333 miles of range.