This content contains affiliate links. When you buy through these links, we may earn an affiliate commission.
Despite my dad's best efforts and his love of John Wayne, I was never a fan of westerns growing up. That all changed, though, when I discovered the world of alternate history westerns. Alternate history books explore history through the question "what if?" What if: angels and demons controlled a western town? What if: hippos had been introduced to the Mississippi? What if: abused women in brothels got their revenge? Those are just a few of the questions explored in the pages of alternate history westerns, a genre sometimes also referred to as "the weird west."
Alternate histories often — but not always — blend history with fantasy or science fiction to reimagine what could have been. Think of the popular steampunk aesthetic, for example, and you'll know exactly what I'm talking about. Alternate history can also be a great way to reclaim the narrative or frame history in a different way — something that's especially compelling when you're talking about a place and period as complicated and violent as the American West. While the westerns of old featured an all too predictable glorification of life in the west, despite the brutality that led to western expansion in the United States, these alternate history westerns often features more nuanced stories. And with a touch of magic or technology, they're a lot more fun, too.
So giddy on up and find out how the west was weird.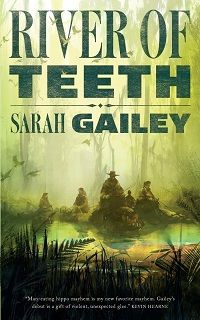 My original Weird West favorite is this duology from author Sarah Gailey reimagining the history of the United States if they had passes a proposed bill to introduce hippos to the Mississippi. The hippo-riding cowboys who grace its pages are ready to pull the heist — excuse me, "operation" — of the ages to deal with a bayou overrun with feral hippos and stop a corrupt businessman. And Winslow Houndstooth might just have one more motive for taking this job: revenge.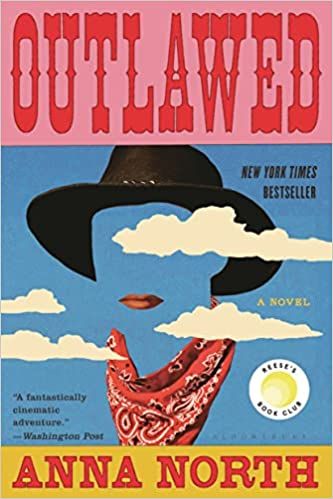 In a town where barren women are often hanged as witches, a young woman decides to leave behind everything she knows and join a band of outlaws known as the Hole in the Wall Gang, led by a preacher who's turned to crime. They're determined to make a safe haven for outcast women like Ada but doing so will prove just as deadly as staying put. And ultimately, Ava will have to decide whether she's willing to risk her life for a better future — for herself and for everyone like her.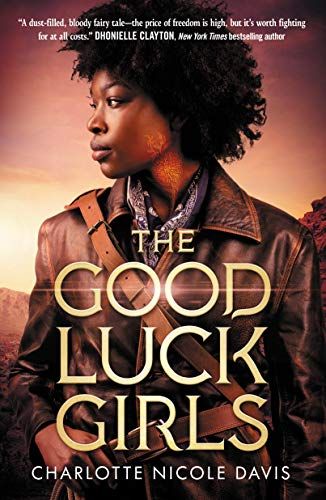 "Westworld meets The Handmaid's Tale"? Say no more. That sounds like a winning combination to me. The Good Luck Girls aren't actually lucky at all; they've just been sold by desperate families into the Welcome Houses that promise to provide for them. In reality, they're little more than brothels. But when one of them accidentally murders a man, the girls risk everything to escape and set out on a journey toward a life of freedom, justice, and maybe even a little revenge.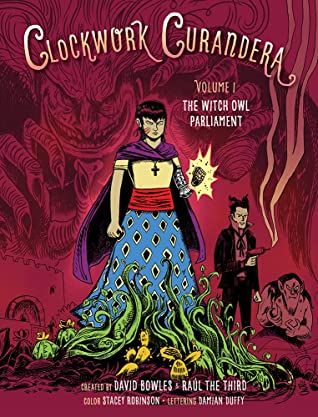 This is not Frankenstein as you know it. In this retelling, a young curandera is murdered by witches. But her brother, unable to lose another member of their family, brings her back with the aid of science and magic. Now, she's incredibly powerful, but her connection to the Earth is irrevocably changed. And the witches that killed her the first time are still out there, lying in wait. Clockwork Curandera has a steampunk western feel, set in a Northern America with very different map boundaries than the ones we know today.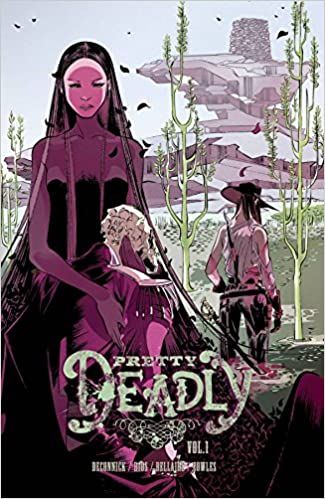 The west is beautiful and deadly in this atmospheric comic from renowned comic book writer Kelly Sue DeConnick. Death's daughter rides a horse made of smoke and her story is one of retribution. A skeletal bunny recounts her story to a butterfly, but that's not even the weirdest thing to happen in this alternate history western comic. It's a wild, somewhat bewildering, but relentlessly beautiful ride from start to finish.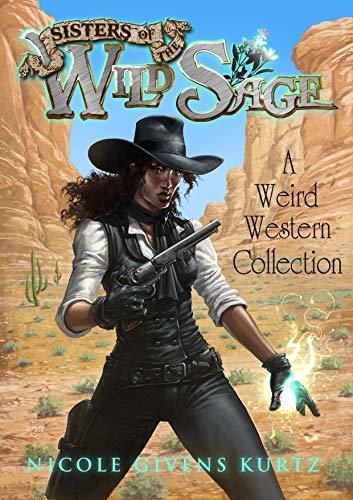 What's better than one alternate history western? How about a whole bunch of 'em? In Nicole Givens Kurtz's short stories, discover an Old West where pistols and magic wands go head to head, and the threads of an often horrific past meet a wild world of possibilities.
Described as a "Dust Bowl-inspired fantasy," this novel follows a town being used as a chess game for the gods. Life in Elysium isn't easy, but it's better than the alternative. That is, until a girl who's been tapped to become the successor for the town's most powerful witch gets into a magical duel that ends catastrophically. Left to the deserts outside Elysium where cannibals supposedly roam, Sal discovers a gang of girls led by a fellow banished witch. It is their hope that a herd of magically animated scrap metal horses will save Elysium from the coming apocalypse. But with the goddesses of Life and Death against them, Sal and her new friends will have to do more than just play by the rules of the game. In order to win, they'll have to break them.
If you liked learning about these alternate history westerns, these other lists might also suit your fancy: