There's an assumption that IPAs are only meant to be enjoyed during the sweltering summer months. It's true that West Coast- and New England-style IPAs are thirst-quenching options loaded with bitter, floral, and sometimes dank hops well-suited to warm-weather sipping. But some IPAs are actually brewed to be imbibed during the winter months. Alongside the likes of porters, stouts, barleywines, and Scotch ales, these classic, hoppy winter IPAs love the cold.
IPAs are arguably the most popular beer style in the U.S.—so when brewers realized drinkers didn't want to spend a quarter (or more) of the year not sipping them, they created winter IPAs. Usually slightly higher in alcohol than many of its summery counterparts, the equally (if not more) hoppy suds are often brewed with seasonal flavors. We're talking spices, spruce tips, and anything else that tastes like winter.
So if you're looking for a respite from barrel-aged brews and indulgent winter beers, here's a hoppy break. We bring you 20 of the best winter IPAs to drink from now until the spring thaw.
Best Winter IPAs to Drink This Season
1. Faction Winter IPA
This 7.2% ABV IPA from the folks at Faction was crafted specifically to be enjoyed on a frigid winter night. It features whole-cone Simcoe and Citra hops. This results in a bold, boozy IPA with flavors of candied orange peels, grapefruit, and hops. All in all, it's a piney, hoppy respite from winter's worst.
[$13.99 for a four-pack of 16-ounce cans; factionbrewing.com]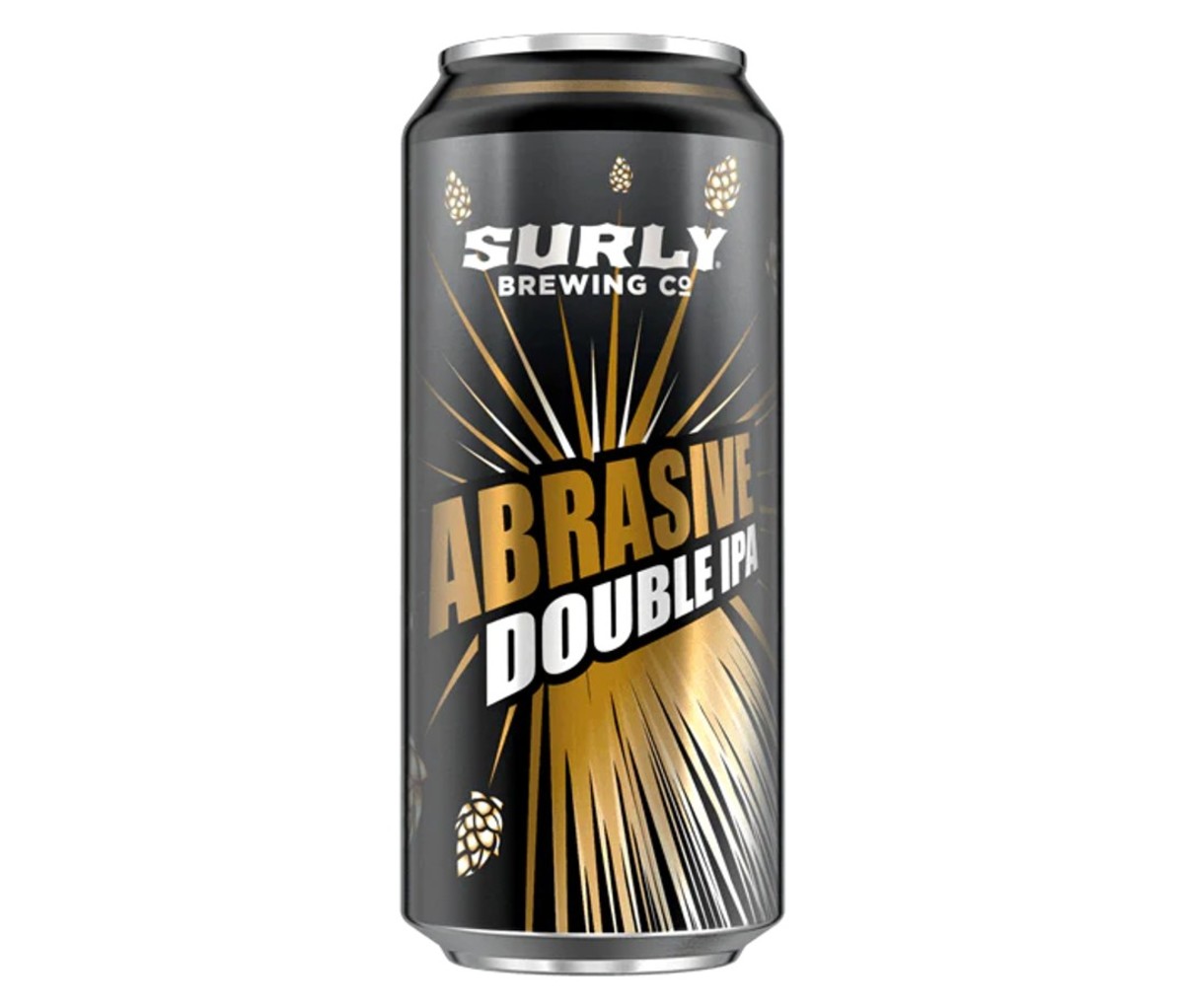 2. Surly Abrasive Double IPA
This beer drops in the fall but can still be found during the winter months. It's brewed with English ale yeast, acidulated malt (to reduce the pH of the mash), as well as Golden Naked and flaked oats. It gets its hop flavor and aroma from the addition of Warrior and Citra hops. You can expect a bold, fruit-forward, high-ABV IPA brimming with mango, grapefruit, pineapple, and tropical fruit flavors. It's like a beach vacation in a can.
[$18.99 for a four-pack of 16-ounce cans; surlybrewing.com]
3. Victory Hop'Hazer
Victory is a big name in the beer world with such bangers as Hop Devil, Golden Monkey, Prima Pils, and Dirt Wolf. But we implore you to give its winter IPA Hop'Hazer a try as well. Brewed with Pilsner malts and flaked oats, it gets its over-the-top citrus, berry, and tropical fruit flavor from the liberal use of Mosaic, Citra, Citra Cryo, Citra Incognito, and HBC 586 hops. This is a winter IPA for true hop heads.
[$10.99 for a six-pack; victorybeer.com]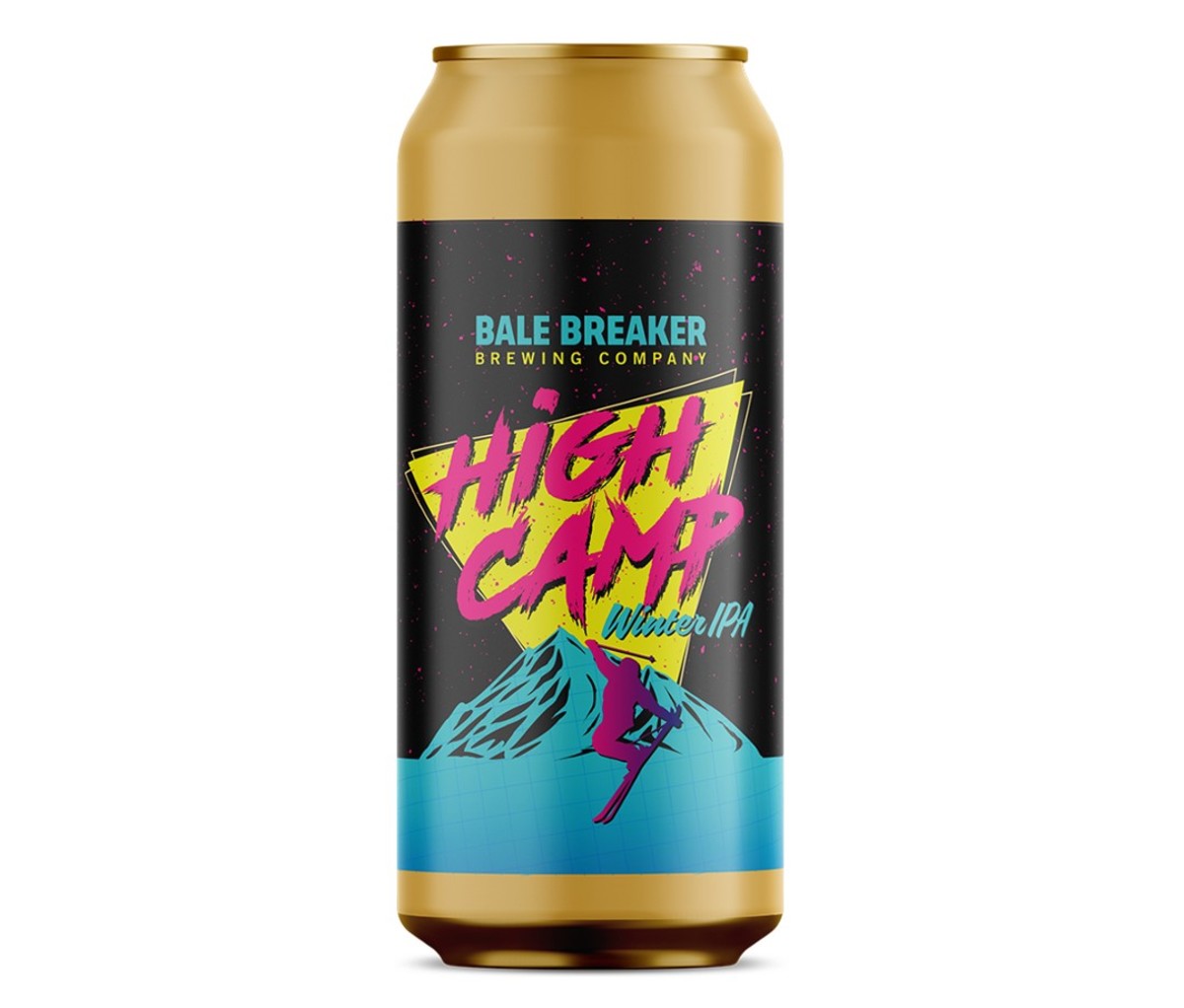 4. Bale Breaker High Camp
Named for the ski lodge situated at the top of White Pass Ski Resort, Bale Breaker High Camp is surprisingly well-balanced for having tasting notes that comprise caramel malts, candied orange peels, chocolate, coffee, tropical fruits, pine, and wintry spices. The latter is due to being brewed with chocolate and rye malts, then dry-hopped with Mosaic, Simcoe, and HBC 630 hops. As far as IPAs go, it's a truly unique beer that needs to be imbibed to be believed.
[$12.50 for a four-pack of 16-ounce cans; balebreaker.com]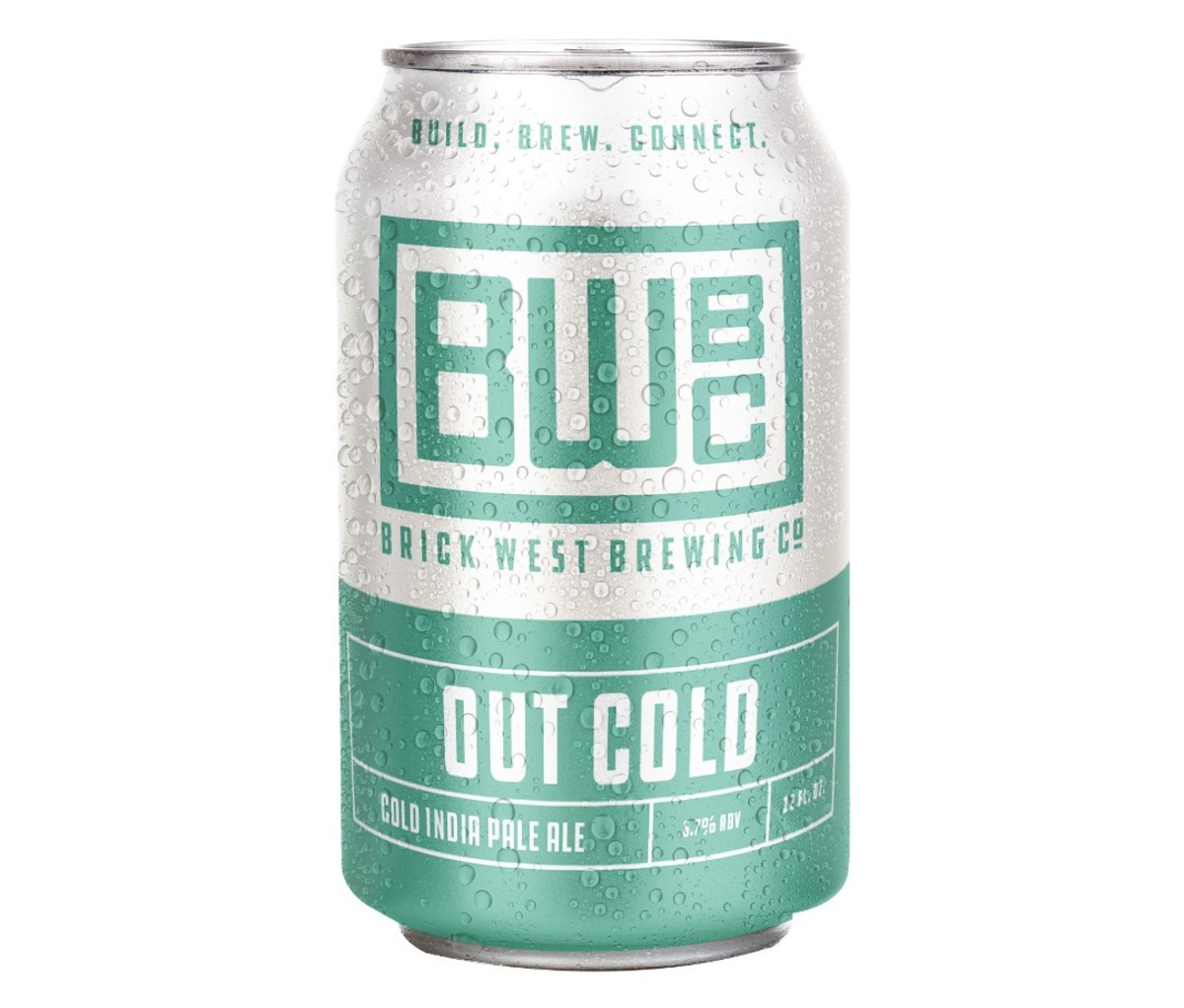 5. Brick West Out Cold
This 6.7% ABV winter IPA toes the line between a pilsner and an IPA. While it has the malty, wintry flavor of a classic lager, the addition of Talus and other West Coast hops and malted rice give it a crisp, refreshing flavor profile with notes of ripe pineapple, honeydew melon, citrus peels, and piney hops at the finish.
[$10.99 for a six-pack; brickwestbrewingco.com]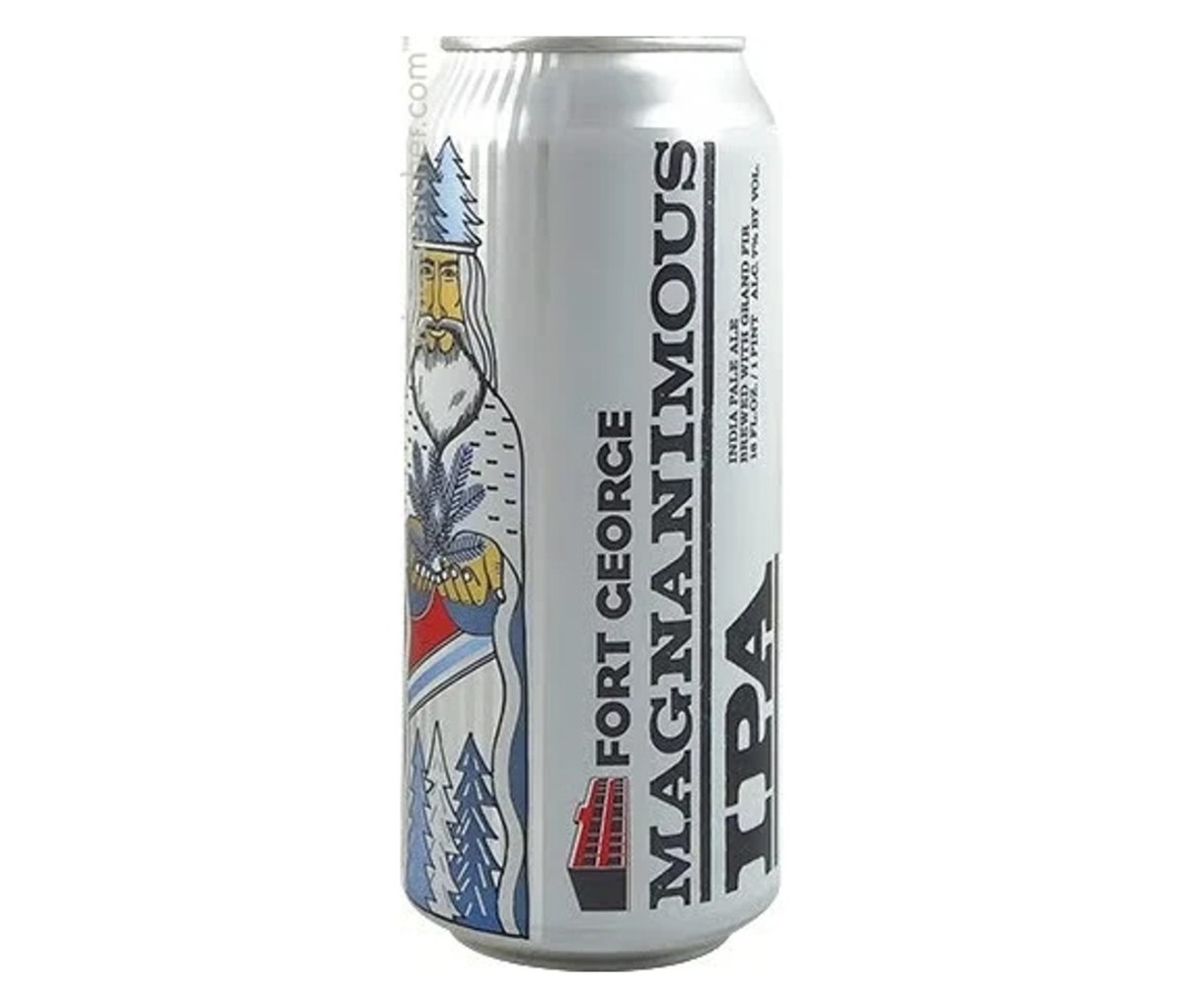 6. Fort George Magnanimous
This beer is magnanimous in the flavor department. It's brewed with corn, 2-row barley (which lends a mellow, malty flavor), C-15 malts (to impart a caramelly, biscuit-like flavor), as well as Chinook and Simcoe hops to balance out the sweetness with spice, pine, and citrus. That bold backbone gets even more pine flavor from the addition of Grand Fir needles.
[$13.99 for a four-pack of 16-ounce cans; fortgeorgebrewery.com]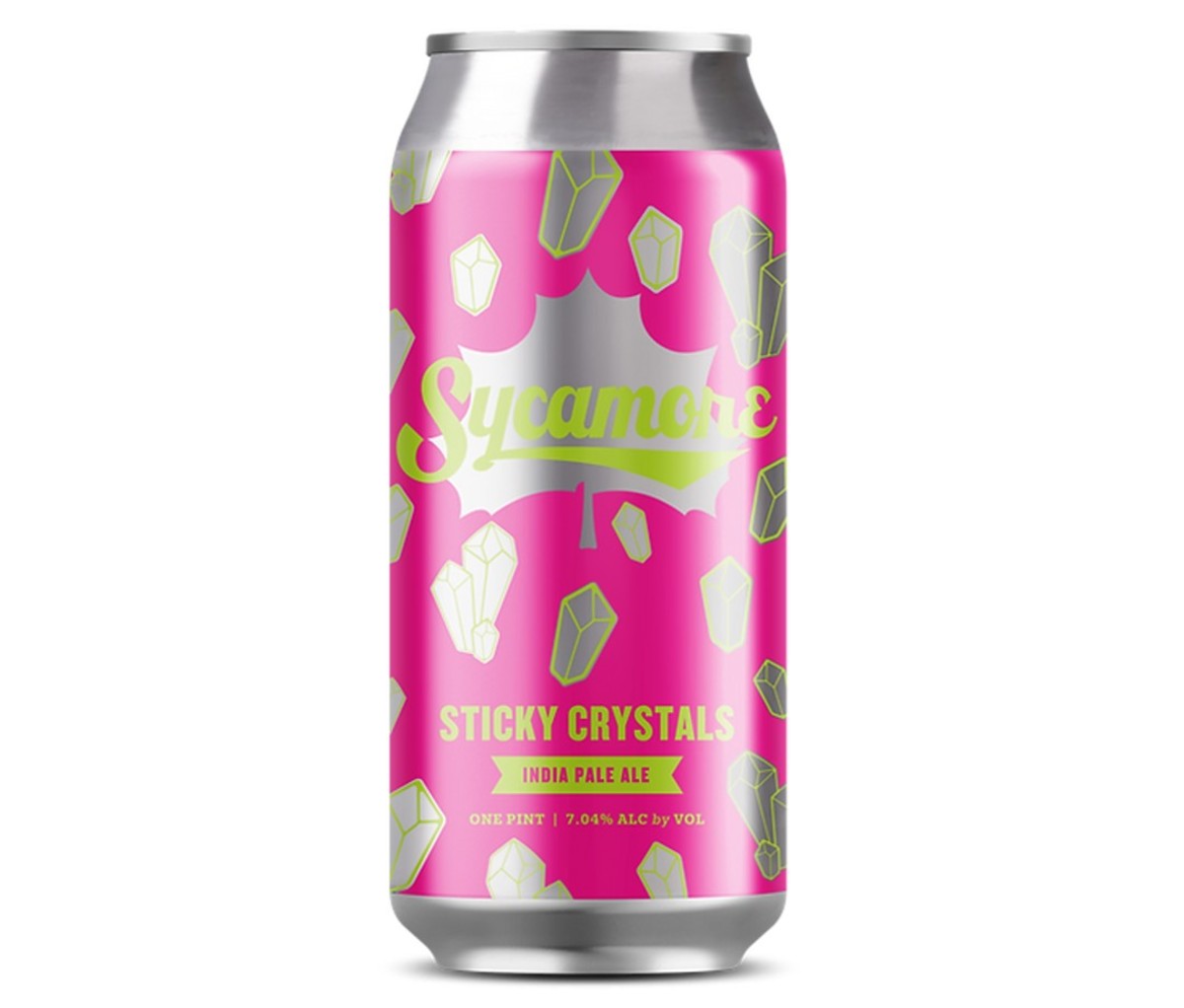 7. Sycamore Sticky Crystals
The packaging and name alone, Sticky Crystals, is enough to pique your interest—but the stuff inside is what really counts. The brew uses New Zealand-grown hops as well as Sabro, an aroma hop with lots of fruity, citrus flavors. As far as your tongue's concerned, it has a palate-pleasing medley of peach, mango, guava, grapefruit, orange peel, coconut, and hop-filled notes.
[$13.99 for a four-pack of 16-ounce cans; sycamorebrew.com]
8. Peak Organic Winter IPA
This popular New England-style IPA features Azacca (mango, tropical fruit), Calypso (citrus, botanical), Citra (citrus), and Simcoe (fruity, earthy) hops. It clocks in at 6.2% ABV and starts with bright aromas of ripe grapefruit, tangerine, wet grass, and lemon peels before moving into a balanced flavor profile of caramel malts, pineapple, grapefruit zest, tangerine, and piney hops at the end.
[$10.99 for a six-pack; peakbrewing.com]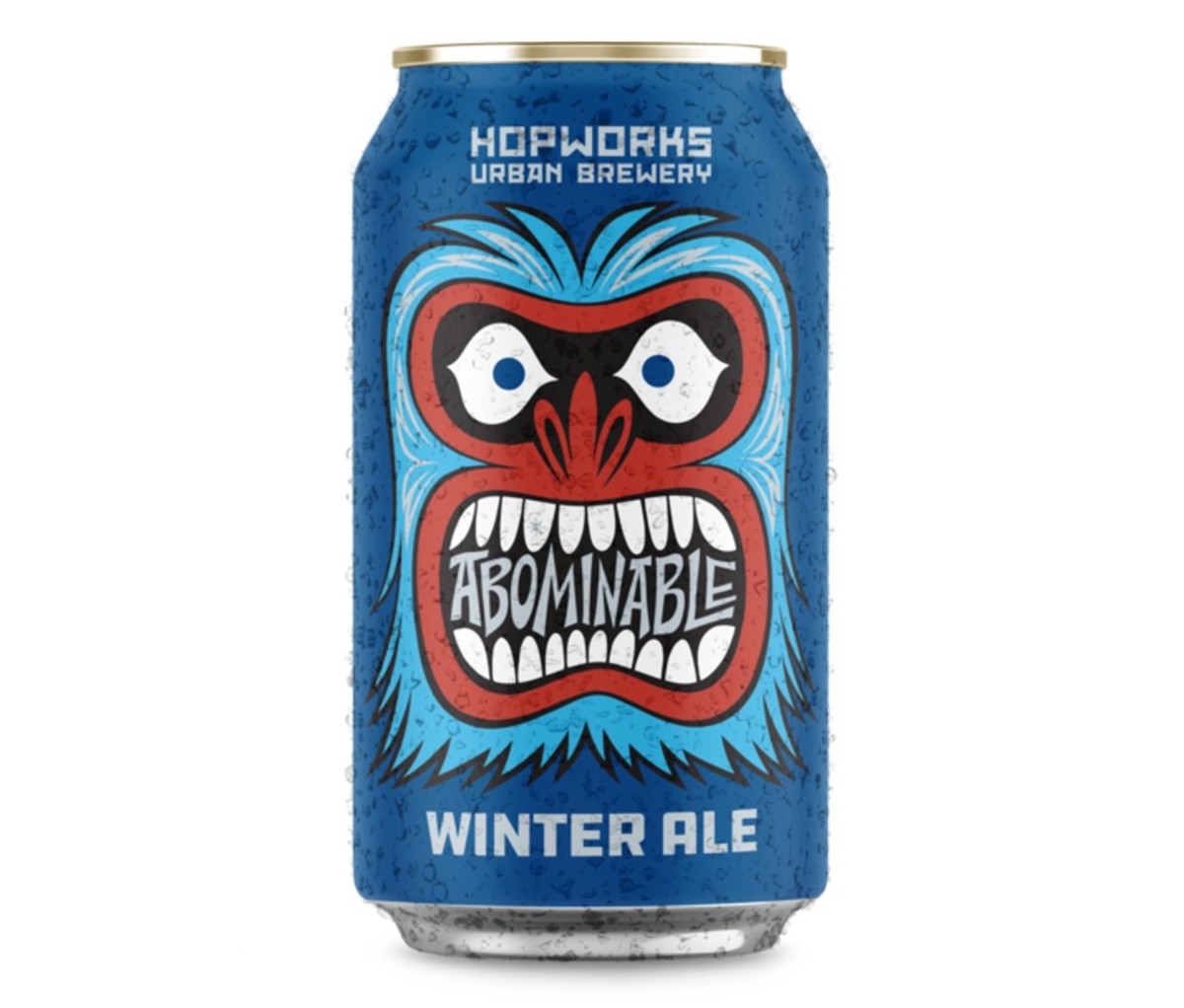 9. Hopworks Urban Brewery Abomination Winter Ale
Hopworks labels this beer as a "winter ale," but it's an IPA through and through. This highly complex, flavorful winter IPA is brewed with 2-row, C40 (caramel, toffee), C60 (sweet toffee), Black (darkening agent), and Black Prinz (darkening agent) malts to give it a dark amber color and caramel flavor. It gets its intense hop flavor and aroma from the addition of Cascade, Chinook, Centennial, Simcoe, and Cryo Chinook hops. This results in a citrus-filled, piney, dank IPA well-suited for frigid weather.
[$10.99 for a six-pack; hopworksbeer.com]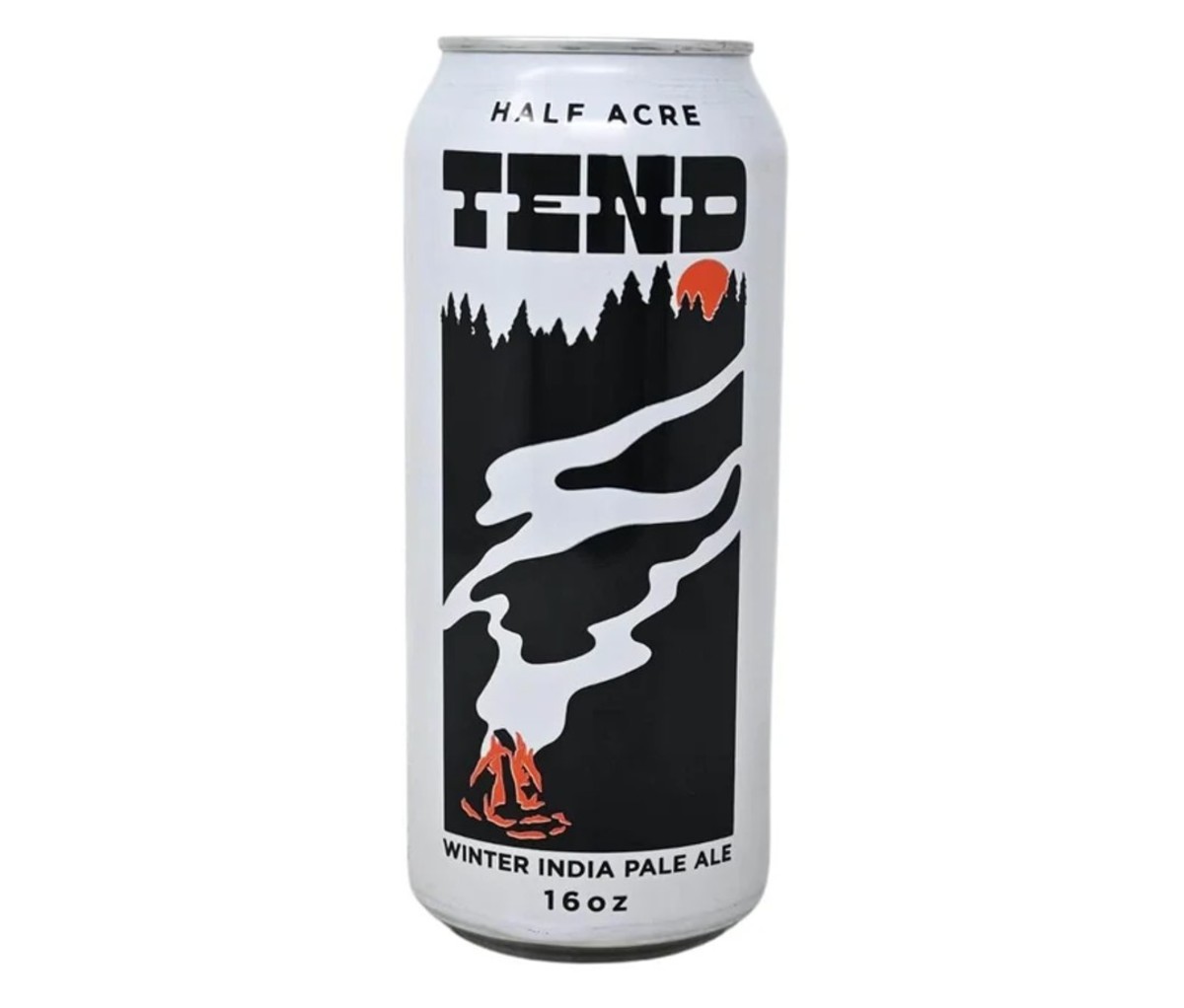 10. Half Acre Tend
No winter IPA drinking session is complete without Half Acre Tend. This 6.8% ABV winter IPA is brewed with Simcoe and Mosaic hops and is known for having hints of candied orange peels, ripe berries, spruce tips, caramel malts, and lightly spiced hops. It's warming and malty yet citrus-filled.
[$11.99 for a four-pack of 16-ounce cans; halfacrebeer.com]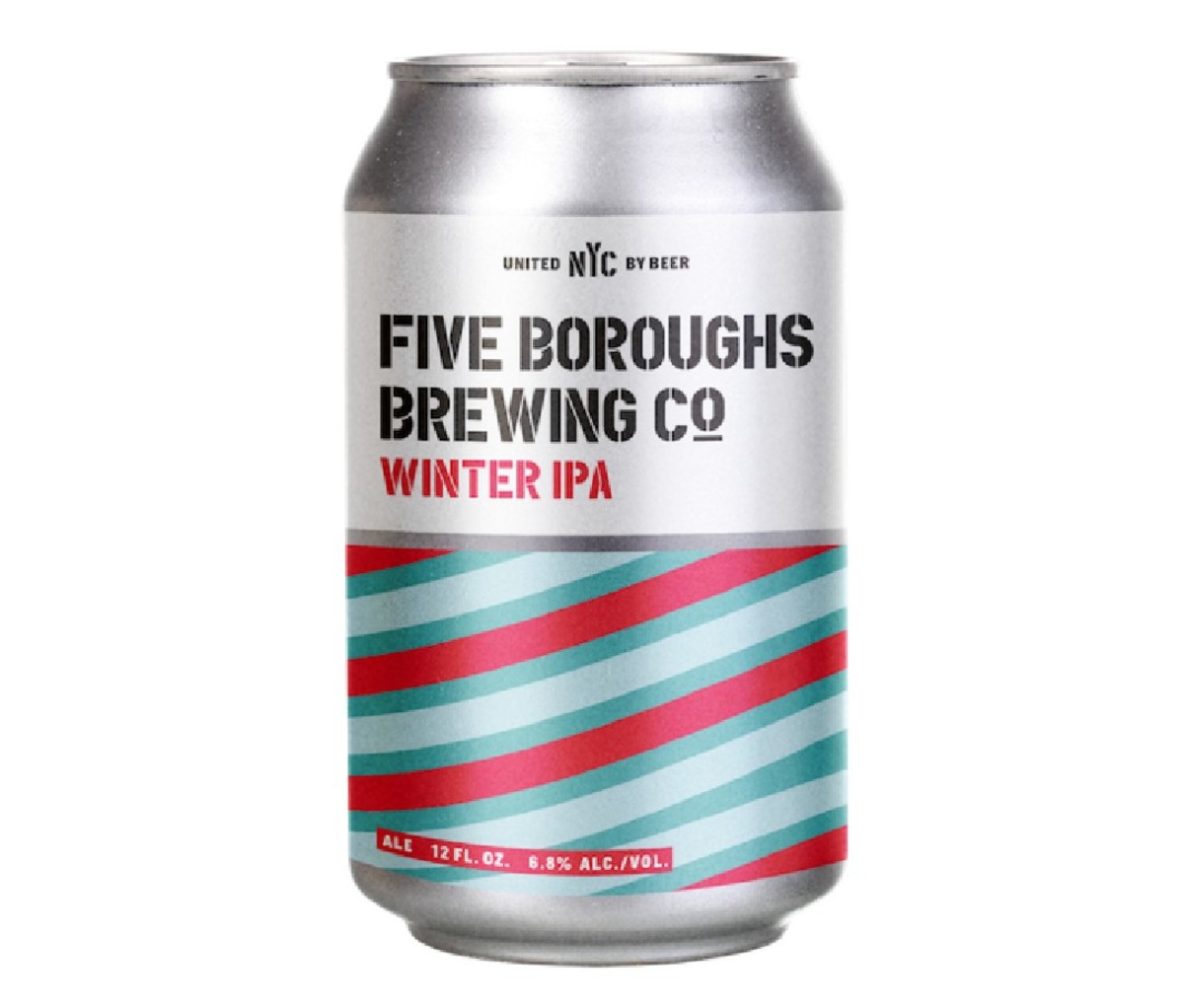 11. Five Boroughs Winter IPA
Smack dab in the middle of the congested New York craft brewing world, Five Boroughs stands out from the crowd with bangers like Winter IPA. This hazy, juicy, tropical fruit-centric beer is brewed with 2-Row, Carared, and Carafa II malts as well as flaked oats and a symphony of hops including Citra, Cascade, Comet, and Simcoe varieties.
[$14.99, 6-pack, fiveboroughs.com]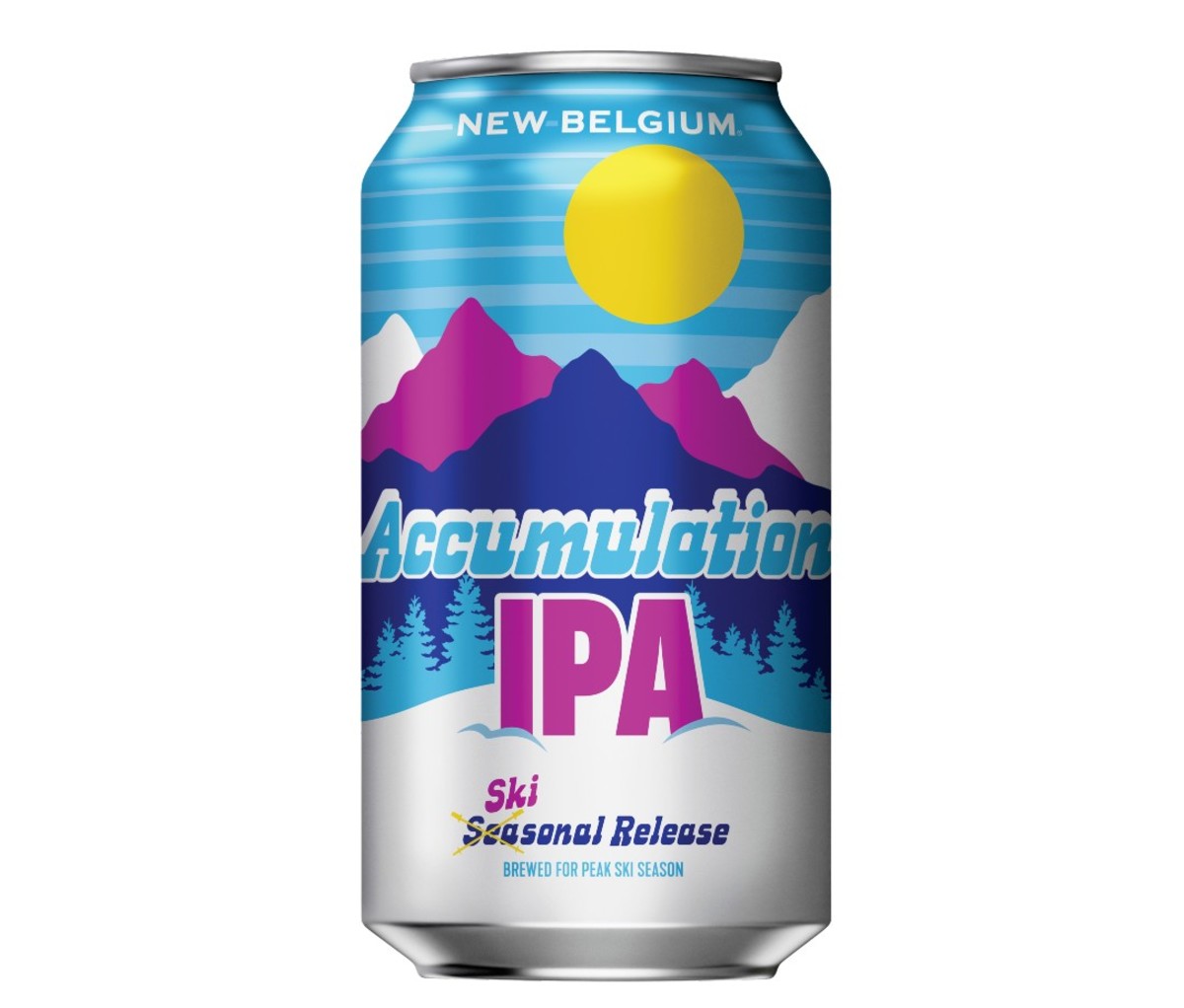 12. New Belgium Accumulation Winter Hazy IPA
One of the most eagerly awaited winter IPAs, New Belgium Accumulation is hazy and juicy. Brewed with Pale malt, wheat, and El Dorado, Mosaic, Strata, and Lotus hops, it's got a mix of flavors like bread, pineapple, citrus zest, and slightly bitter hops.
[$10.99, 6-pack; newbelgium.com]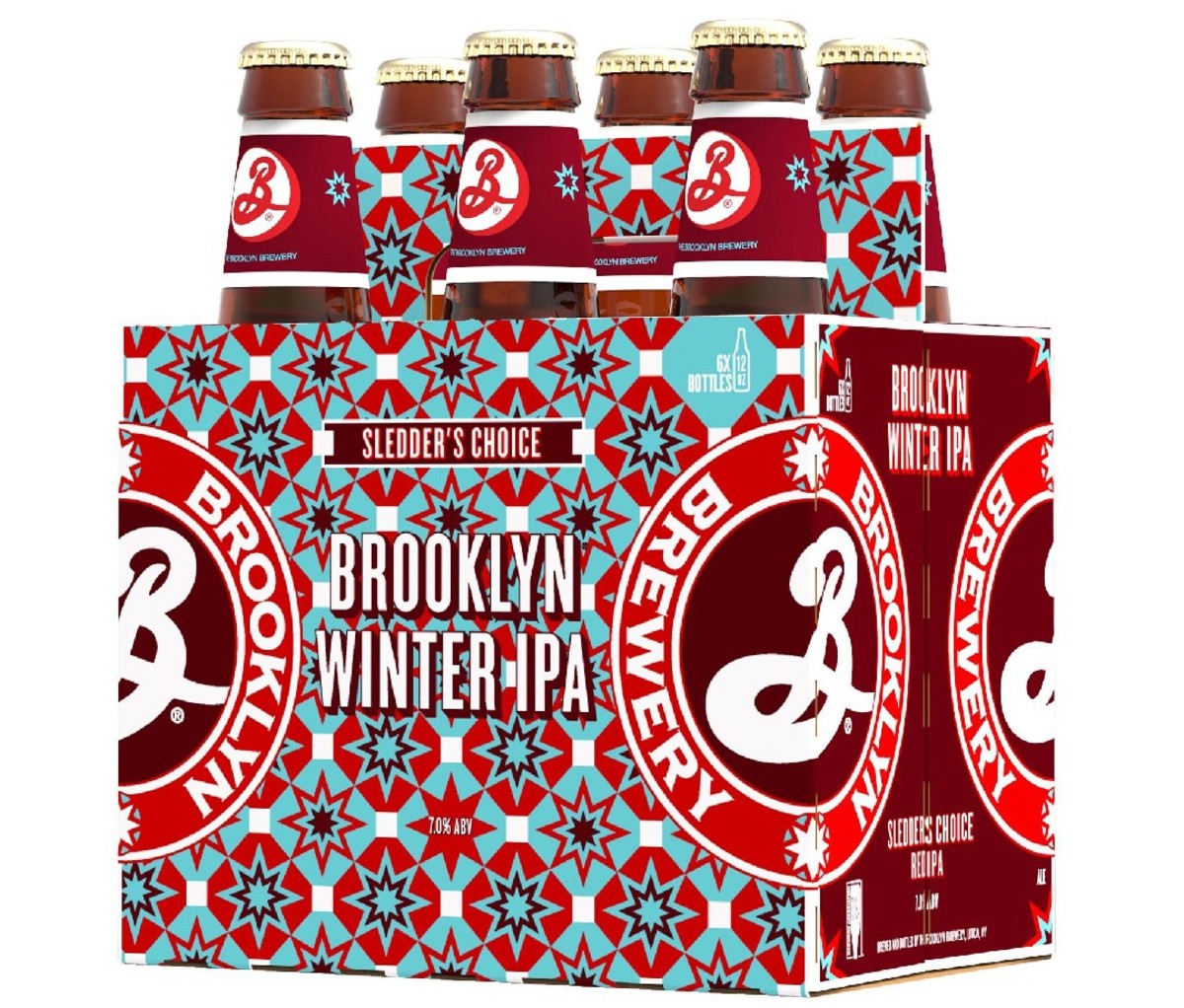 13. Brooklyn Winter IPA
Brooklyn Brewing has given craft beer drinkers an award-winning style for every season. Enter Brooklyn Winter IPA, a potent 7% ABV beer brewed with Trident and Simcoe hops. You'll pick up on notes of orange zest, pine trees, and holiday spice at the finish that rounds everything together.
[$10.99, 6-pack; brooklynbrewery.com]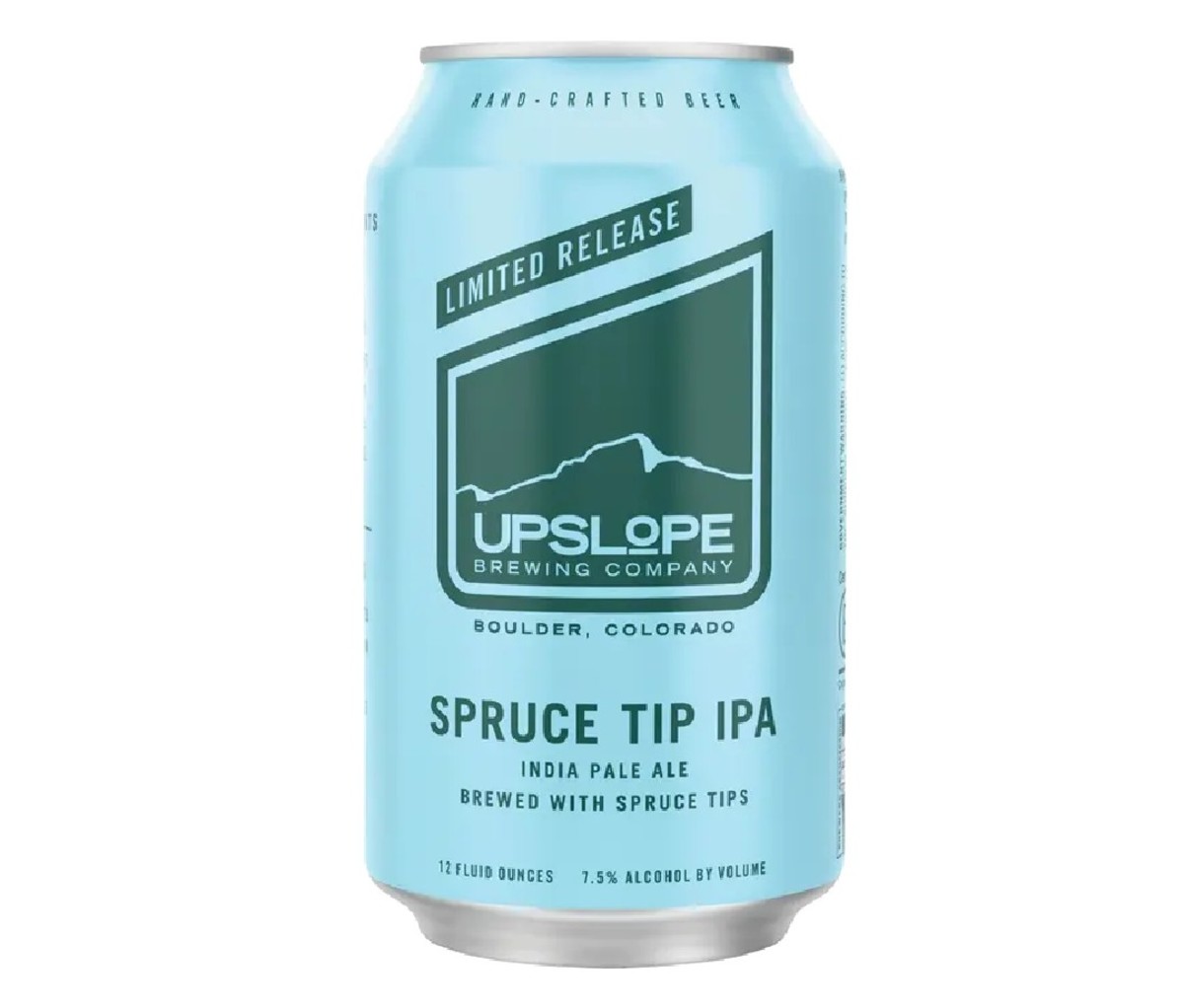 14. Upslope Spruce Tip IPA
If you only drink one winter IPA this year, make it Upslope Spruce Tip IPA. This limited-release IPA is brewed with Cascade and Simcoe hops, American malts, and actual Colorado-sourced spruce tips for resinous flavor. The result is a citrusy pine bomb you'll be happy to drink all season long.
[$11.49, 6-pack; upslopebrewing.com]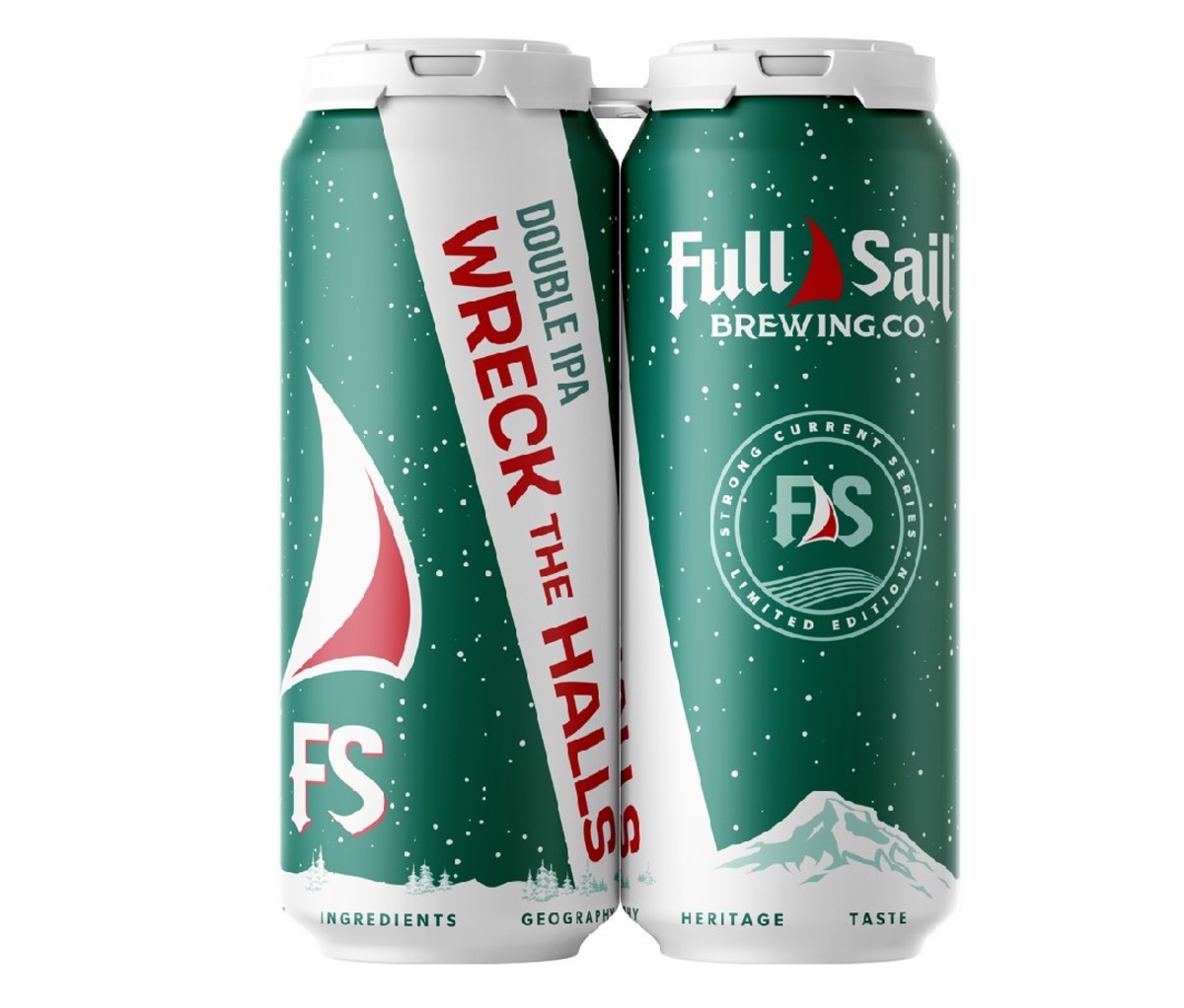 15. Full Sail Wreck The Halls Winter IPA
This 8.5%ABV double IPA is brewed with Pale and Crystal malts, as well as a crazy amount of Centennial hops. An award-winner, it's known for bold flavors of caramel malts, pine, citrus, and wintry spices well-suited for winter drinking.
[$9.99, 6-pack; fullsailbrewing.com]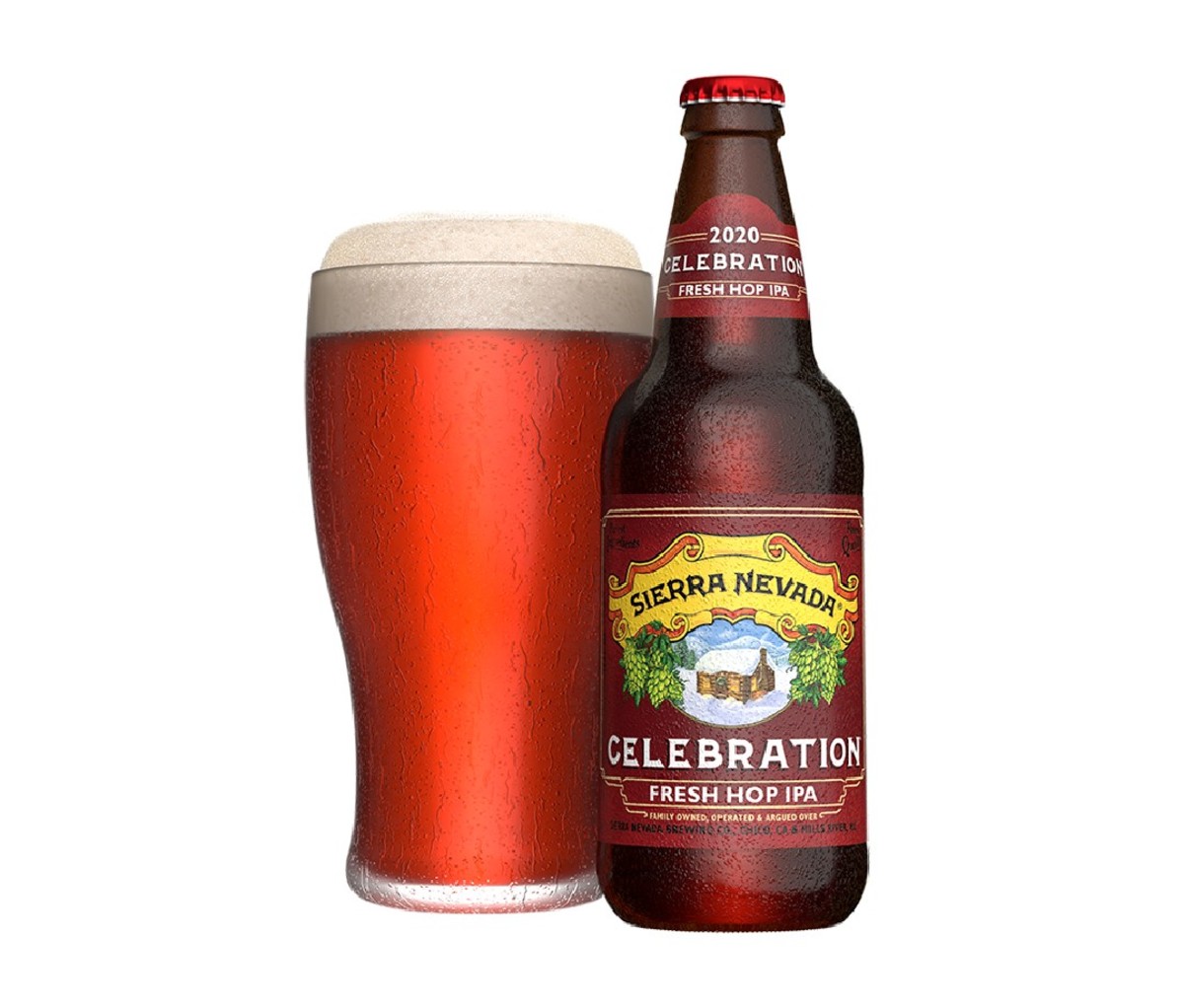 16. Sierra Nevada Celebration
There are few winter IPAs as famous and eagerly anticipated as Sierra Nevada Celebration. This 6.8% ABV fresh-hop IPA is brewed with ale yeast as well as Caramelized and 2-row malts. It gets its hoppy, floral bite from the addition of Cascade, Centennial, and Chinook hops—and is filled with memorable caramel malt, pine, resin, and citrus flavors.
[$11.49, 6-pack; sierranevada.com]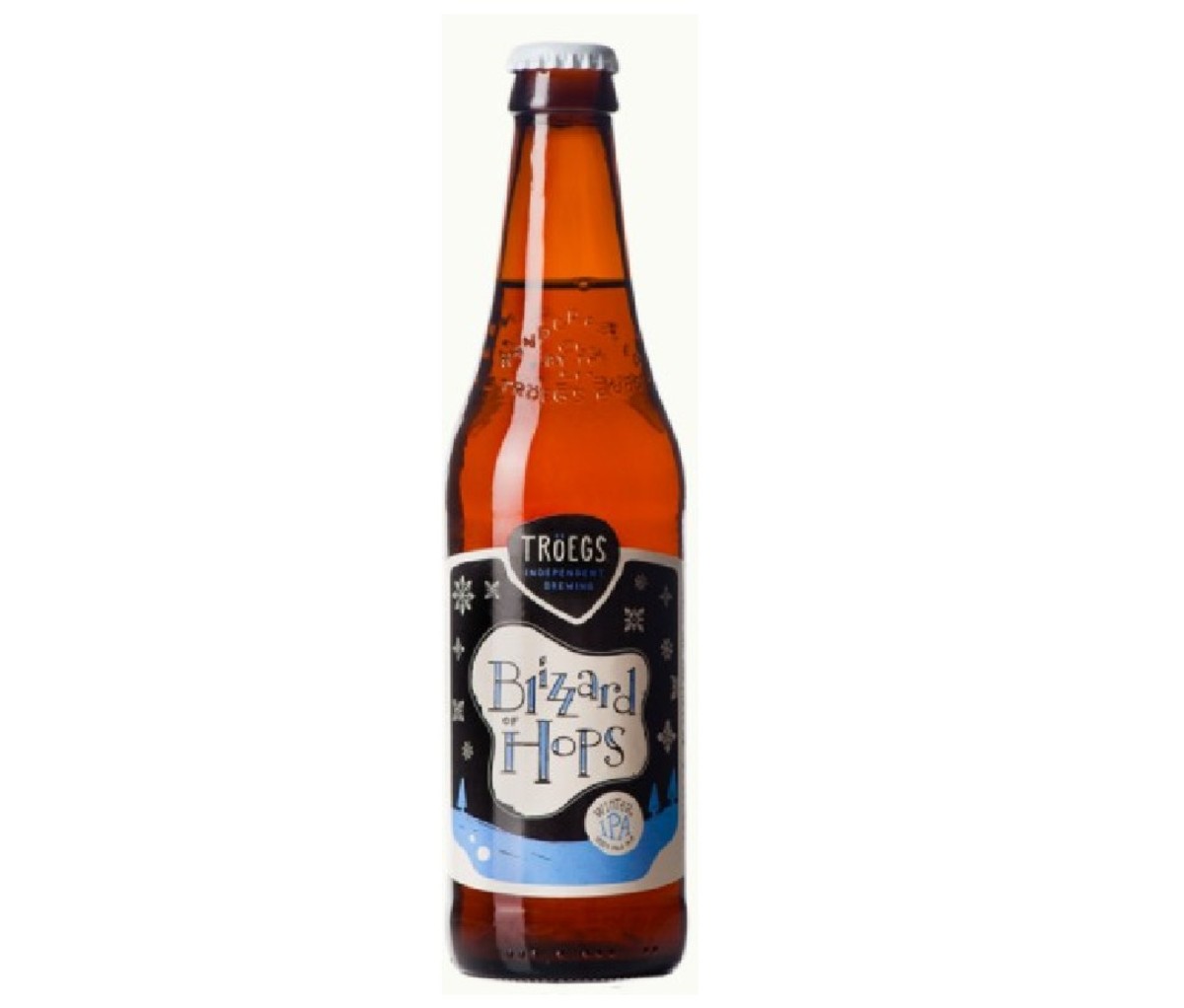 17. Troegs Blizzard of Hops
This 6.5% ABV seasonal brew is made with ale yeast, Pilsner malt, unmalted wheat, and white wheat—and hopped with El Dorado, Centennial, and Chinook varieties. Among the most well-balanced winter IPAs out there, it has a strong malt backbone that pairs well with notes of pineapple, citrus zest, and resinous, slightly bitter pine.
[$14.99, 6-pack; troegs.com]

For access to exclusive gear videos, celebrity interviews, and more, subscribe on YouTube!