Jaguar I-Pace EV400 SE
One of our favourite EVs, the Jaguar I-Pace stole a march on rivals when it beat them all to the EV punch. Not only was this the first upmarket all-electric SUV, but it was and is also one of the best, particularly from behind the wheel. Despite its high-riding stance, the I-Pace handles with the agility and involvement of something half its size, while its muscular twin-motor set-up channels 395bhp through all four wheels for rapid acceleration, and it can crack 292 miles on a charge. It's also beautifully finished and spacious inside, with the latest Pivi Pro infotainment keeping you connected on the move. As a company car, it'll cost higher-rate earners as little as £560 in tax, though we'd suggest spending an additional £28 to step up to SE trim. 
Kia EV6 226bhp RWD GT-Line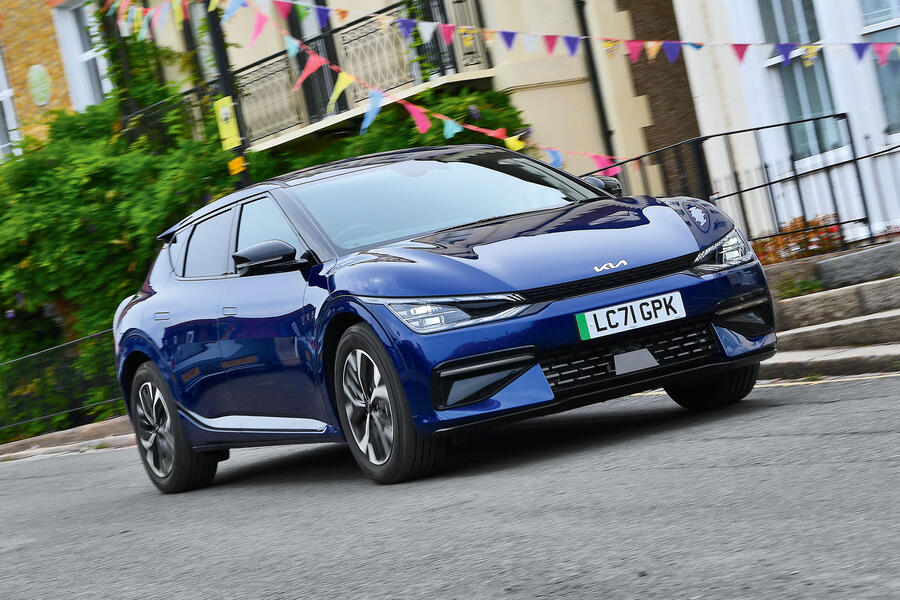 The EV6's broad spread of talents and distinctive coupé-SUV design took the 'Best Electric Car' title during the 2022 Autocar Awards, and it's still a strong contender. Based on Hyundai-Kia's EV-only platform, it offers an engaging drive and there's a GT version with a whopping 577bhp. However, the 226bhp rear-wheel-drive version in GT-Line trim is our pick of the line-up, providing enough pace to entertain and a range of 328 miles. It's practical too, with plenty of kit and interior space, ultra-fast charging to 80% in 18 minutes and a towing capacity of up to 1600kg. With an annual BIK bill of £183 for a basic-rate income taxpayer, it's a bit of a bargain too.  
Mercedes-Benz EQE 300 AMG-Line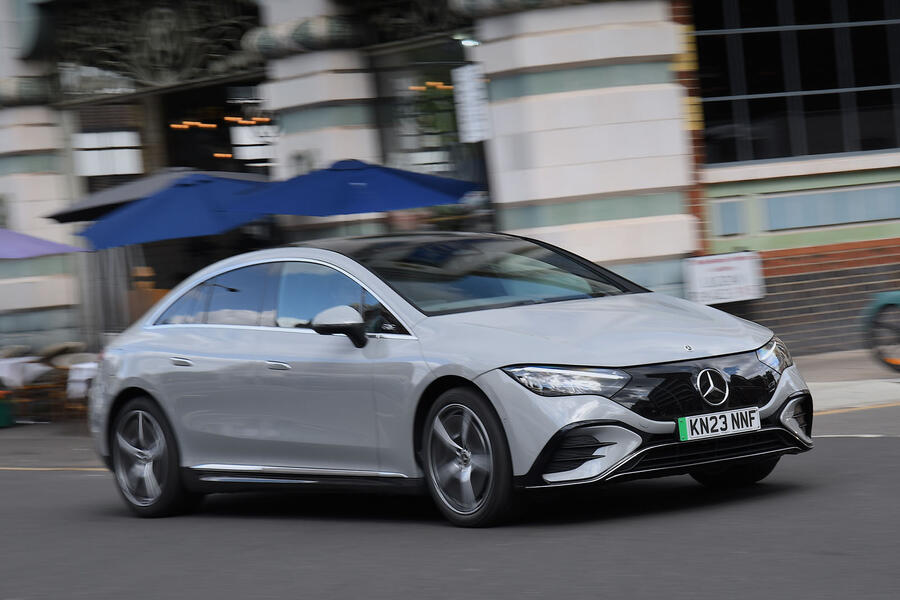 If you're a thrusting executive looking for business wheels to impress, then a saloon car adorned with the three-pointed star ought to do the trick. The EQE is effectively an electric E-Class, though the two cars are unrelated – the platform is shared with the larger EQS saloon and designed purely for battery power. With a streamlined silhouette, it offers a range of up to 388 miles but with more cabin space than its fuel-burning counterpart and a choice of sporty or luxurious trim levels. If your company car allowance stretches far enough, then the entry-level model would cost a higher-rate taxpayer just £594 per year – that's 90% less than the cheapest diesel E-Class.